Crescent Roll Apple Dumplings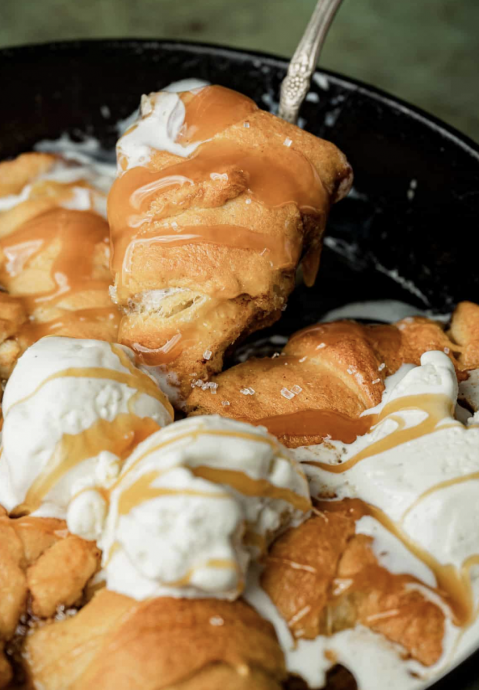 This easy crescent roll apple dumplings recipe uses refrigerated crescent roll dough in place of traditional dumpling dough. You'll love the apple cider syrup that they bake in.
Our homemade apple dumplings recipe is one of our most popular apple recipes. If you're craving apple dumplings but need them done in about 30 minutes, then this is the easy dessert recipe for you. Crescent Roll Apple Dumplings. Many other easy apple dumpling recipes call for sodas such as Mountain Dew being poured over the top, but in ours, the homemade apple cider syrup makes them taste extra special.
Ingredients:
8 ounces crescent rolls 1 tube
1-2 Granny Smith apples* peeled and cored, then cut into wedges (you'll need 8 sections to roll up in the rolls)
4 tablespoons salted butter 2 ounces
1/2 cup brown sugar 100 grams
1 teaspoon ground cinnamon 3 grams
dash of ground nutmeg
1/2 teaspoon vanilla extract
3/4 cup apple cider juice (not vinegar!) 6 ounces