Blackout Mini Cake Recipe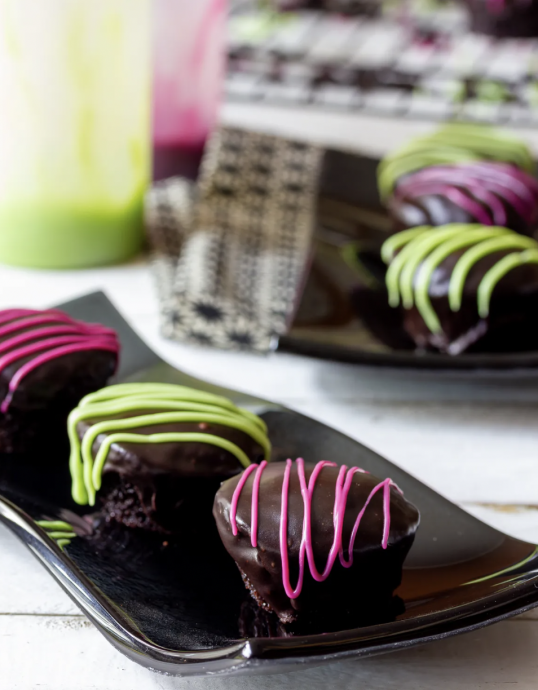 Blackout Mini Cake Recipe – Decadent little nibbles of chocolate cake covered in rich chocolate glaze. This mini blackout chocolate cupcake recipe is fun for all occasions!
This moist and devilishly dark chocolate cupcake recipe will have everyone begging for more.
I've made this mini chocolate cupcake recipe dozens of times, for birthday parties, showers, pretty much any occasion, changing only the color of candy melts I use to decorate the tops.