Witch Finger Pretzel Rods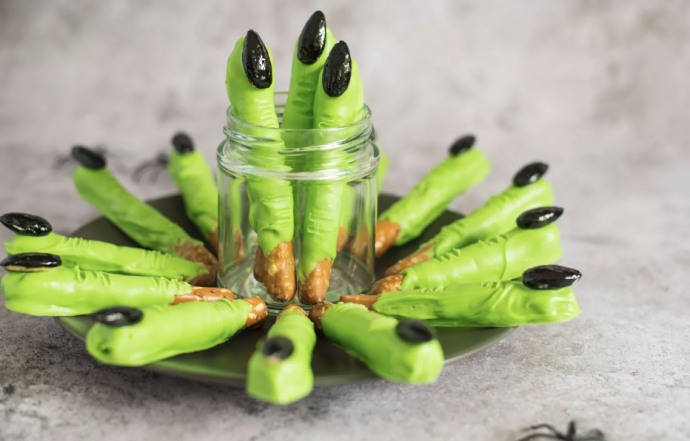 Witch finger pretzel rods are one spectacularly spooky sweet-and-salty treat for Halloween or any wizard-themed party. It takes just four ingredients to make this ghoulish recipe and it's simple enough for kids to lend a hand (or at least a finger).
They are a hit with everyone—from the smallest goblin to Dumbledore himself—and will be gobbled up quicker than you can say wingardium leviosa!
Ingredients
For the Fingernails:
28 blanched almonds (see note)
1 tube black gel food coloring
For the Fingers:
14 large pretzel rods
12 ounces bright-green candy coating