Toffee Chocolate Pecan Pie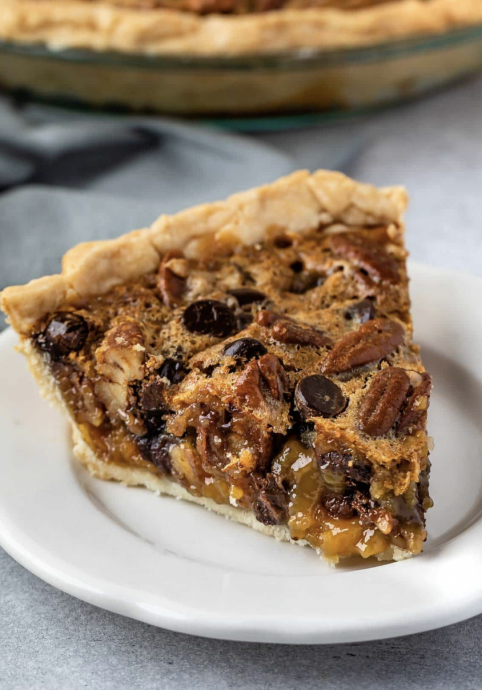 This Toffee Chocolate Pecan Pie is about to make you forget any other type of pecan pie even exists. When it comes to a simple southern chocolate pecan pie recipe, this is it!
Keep in mind that this easy chocolate pecan pie is delicious on its own – but loading it up with homemade ice cream sounds pretty darn good, too! Once I have one piece of this delicious dessert, I literally obsess over the anticipation of my next slice.
Ingredients:
recipe pie crust , from a package of two or from scratch
3 large eggs
1 cup (237ml) dark corn syrup (Karo)
⅓ cup (67g) granulated sugar
¼ teaspoon salt
¼ cup unsalted butter , melted
1 cup (170g) chocolate chips (semi-sweet or milk)
½ cup (75g) toffee bits (Bits o' Brickle or the kind with chocolate, either is fine)
1 ¾ cups (210g) pecan halves