Fresh Plum Cake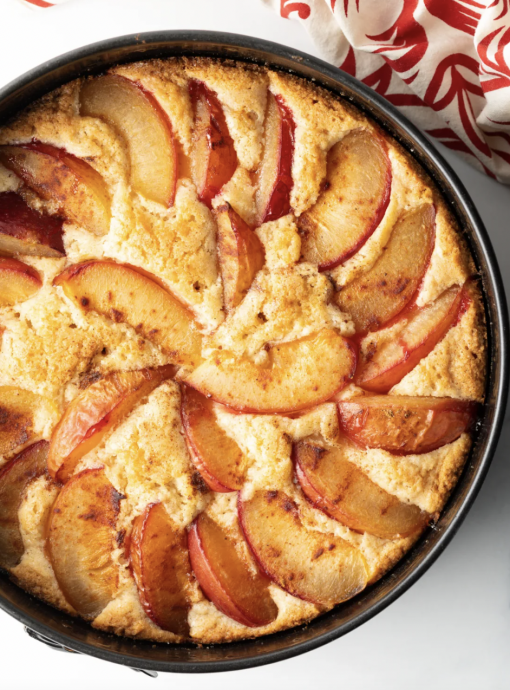 Fresh Plum Cake – A rust yet elegant cake that is easy to make and easy to love! Serve it in the summer with seasonal plums, and around the holidays.
All the essential elements for our favorite go-to treats were missing. We took a breath and regrouped.
We had fresh summer plums, butter, sugar, and flour. A Fresh Plum Cake in the making. I could tell we were on our way to greatness.
Ingredients:
1 1/2 cups all-purpose flour
1 teaspoon baking powder
1/4 teaspoon salt
3/4 teaspoon pumpkin pie spice, divided
1 cup unsalted butter, room temperature
1 cup sugar + 1 tablespoon
2 extra large eggs, or 2 large + 1 egg white
6-8 plums