Texas Hash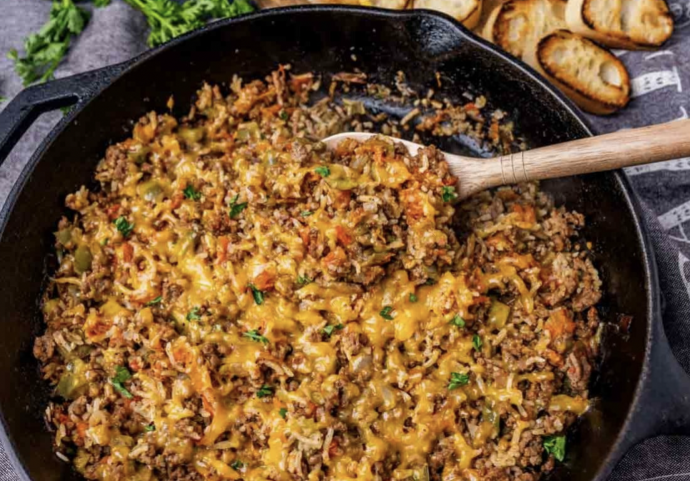 Although this casserole has chili powder, it has a very mild flavor, suitable for everyone in the family. The ground beef, garlic, onion and rice give a familiar flavor that blend well together.
Texture: I loved this casserole because it wasn't mushy. The rice soaks up the juice from the diced tomato perfectly. If you use a cast iron skillet, it gets a little crispy around the edges. So good!
Method: Some texas hash recipes are made completely on the stovetop. This one starts on the stovetop, then ends in the oven. I love this method because I can prep the recipe in 15 minutes, then get side dishes ready or sit down and rest while the casserole is in the oven. Super easy.
Ingredients:
1 pound ground beef
1 medium onion diced
1 green pepper diced (about ¾ cup)
2 cups canned tomatoes with juice (16 ounces)
½ cup uncooked long grain rice
1 teaspoon chili powder
1 teaspoon worcestershire sauce
1 teaspoon minced garlic
1/2 teaspoon salt to taste
½ teaspoon pepper
1 cup shredded cheddar cheese optional