Cream Cheese Stuffed Mushrooms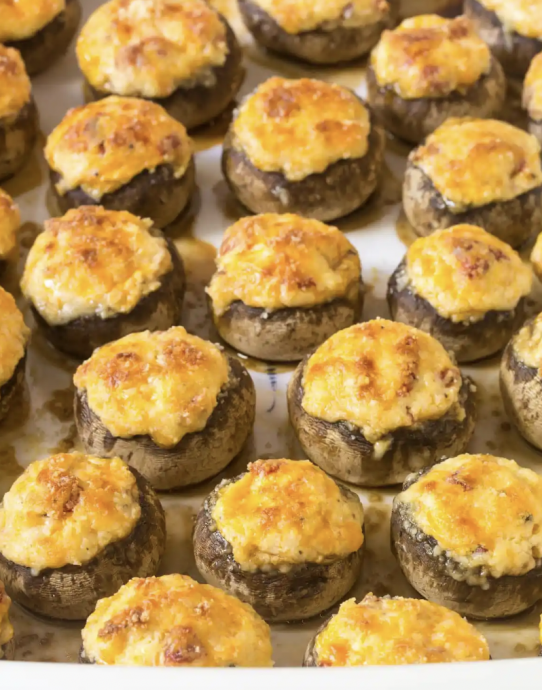 This is the Best Cream Cheese Stuffed Mushrooms Recipe we've ever made. Puffy, perky, and packed with cheesy flavor.
The only thing I actually remember eating that night was the stuffed mushrooms. They were soft, silky, and packed with oozing three types of cheese. So different from the bread stuffing mushrooms my mom made.
When you took a bite the hot molten cheese somehow stayed inside the mushroom, although it was obviously begging to come out.
Ingredients:
30 medium raw button mushrooms (about 1 1/2 pounds)
8 ounces cream cheese, softened
1 1/4 cups shredded smoked cheddar cheese
1/4 cup roasted red pepper, drained and diced
2 tablespoons grated onion
1 clove garlic, minced
1/3 cup grated Parmesan cheese
Salt and pepper