How To Make Turkey Gravy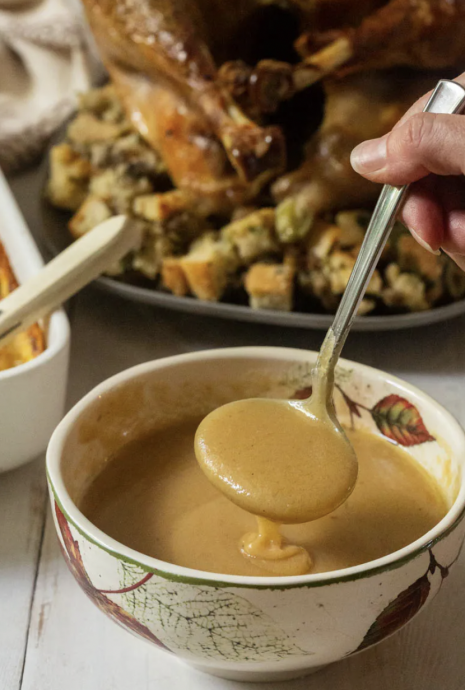 How To Make Turkey Gravy – The easiest way to make the Best Turkey Gravy you've ever tried! This Homemade Turkey Gravy Recipe is completely fool-proof and delicious.
Why does a dish as simple as gravy cause such alarm?
I believe this derives from the generations of American cooking, when progress and modernization meant Thanksgiving side dishes came out of boxes and cans, and gravy was made from powdered packets.
Most adults of a certain age remember these Thanksgiving dinners, with gelatinous cylinders of cranberry sauce and stuffing made from pouches of dehydrated onions and herbs.
Ingredients:
1-3 cups turkey pan drippings
1 1/2-3 1/2 cups low-sodium turkey broth or chicken broth
5 tablespoons all-purpose flour
1/4 cup chopped onions
3 tablespoons fresh chopped herbs (sage, thyme, rosemary)
Salt and pepper