Easy Crockpot Apple Cider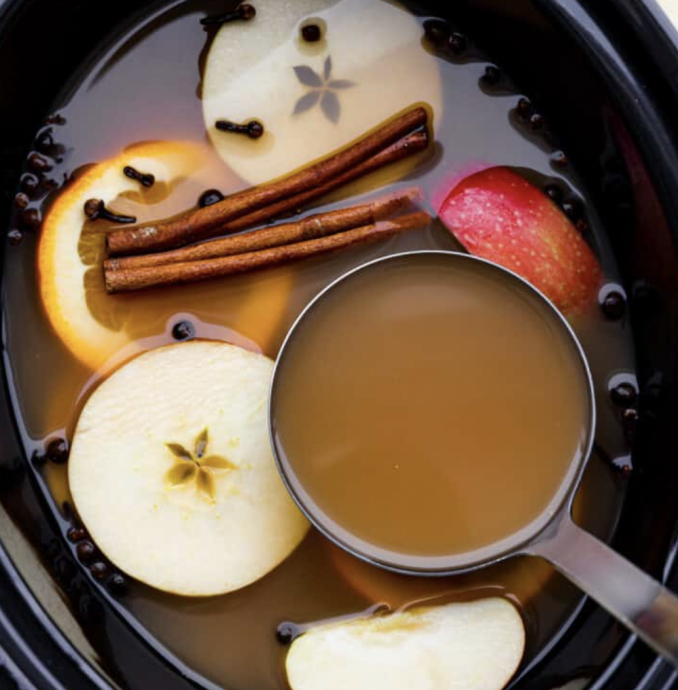 This easy crockpot apple cider is the must-have drink for this fall and winter! It has all the right spices and flavors and will warm you right up on those cold winter days! It's perfect for any holiday party or gathering!
Because this recipe uses store-bought apple cider, a few ingredients are all you really need to make it taste extra delicious (and not so tart). Check out the recipe card at the bottom of the post for exact measurements.
Cinnamon Sticks: You can't have apple cider without a cinnamon flavor!
Whole Cloves: The whole cloves will add flavor. You will take them out once the cider is ready to drink.
Whole Allspice: The allspice is a classic fall flavor that really stands out in this apple cider.
Apple Cider: You can buy this at the store in the section with all of the juice!
Light Brown Sugar: Apple cider can be tart on its own. The brown sugar sweetens it up a bit.
Orange Slices: These add a deliciously bright flavor to complement the cider.
Ingredients:
2 whole cinnamon sticks
1 teaspoon whole cloves
1 teaspoon whole allspice
8 cups (2 quarts) apple cider
1/3 cup light brown sugar packed
1 large orange sliced