Southern Butter Bean Recipe (Best Lima Beans)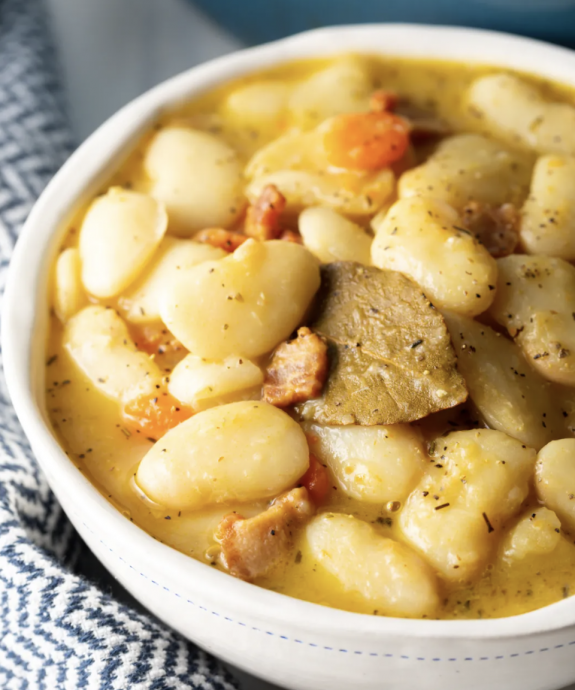 Classic Southern Butter Beans – This tried-and-true Butter Beans with Bacon Recipe makes tender, flavorful lima beans that are perfect to serve as a side with your favorite southern dishes.
This classic Butter Beans with bacon recipe is made in the Southern-style with a simple vegetable trinity (that's carrots, celery, and onion, y'all). These classic ingredients work together to make the beans perfectly silky with still a bit of bite, and so deeply flavorful.
The sweet earthiness from the beans, smoky bacon goodness, and luscious texture make this a fabulous side to compliment just about any savory main dish. I promise your dinner table will feel extra cozy and homey when you include a pot of homemade lima beans!
Ingredients:
1 pound dried butter beans lima beans
4 slices thick-cut bacon diced
1 large onion diced
1 cup sliced carrots
1 cup sliced celery
4 cloves garlic minced
2 teaspoons dried thyme
1 teaspoon dried rosemary
2 bay leaves
2 tablespoons chicken base bouillon or vegetable base
4 cups water