Roasted Garlic Cheddar Cauliflower Soup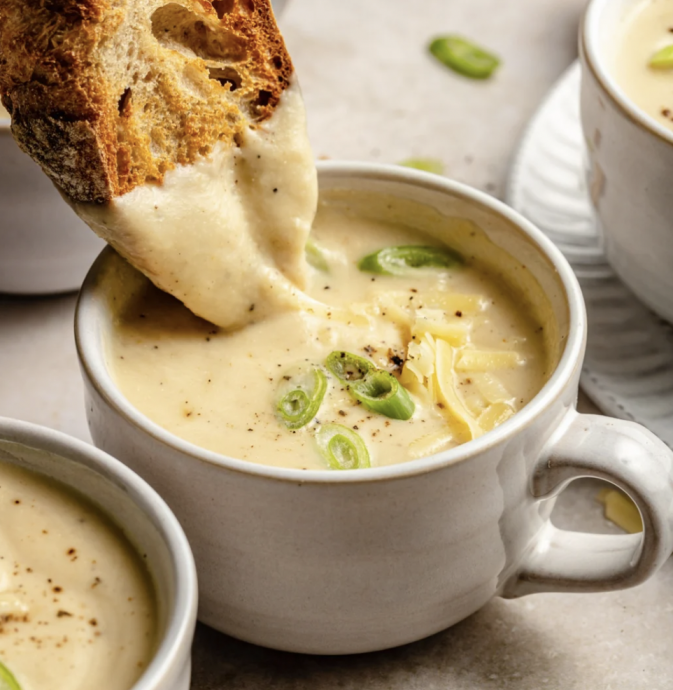 Creamy roasted cauliflower soup packed with flavor from a whole head of roasted garlic. There's no cream or flour involved in this easy cauliflower soup recipe, just blended cauliflower and savory melted cheddar cheese! Serve with croutons or toasted sourdough for the most comforting meal.
Serve it up with your fav croutons, crackers, or crusty sourdough bread. Any way you do it, it's guaranteed to be incredible.
Ingredients;
1 large head cauliflower, cut into florets (about 4-5 cups cauliflower florets)
3 tablespoons olive oil, divided
Freshly ground salt and pepper
1 head garlic
1 medium yellow onion, diced
4 cups vegetable broth (or sub chicken broth if not vegetarian)*
½ teaspoon salt, plus more to taste
Freshly ground black pepper
1 heaping cup shredded sharp cheddar cheese
To garnish:
Sliced green onion & extra cheddar on top
Croutons or toasted sourdough bread/bread of choice for dipping/serving