Crispy Baked Hash Browns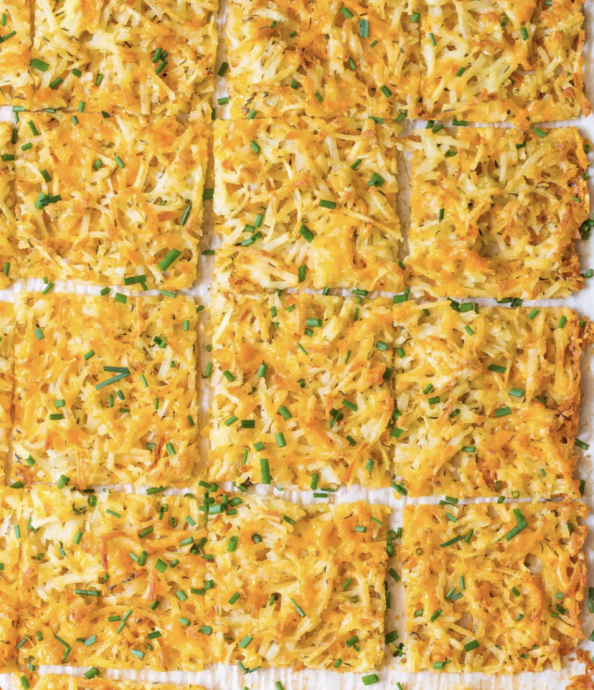 Zesty Crispy Baked Hash Browns – Our easy oven-baked hash brown recipe makes thin and crispy shredded potato hash browns that are marvelous for breakfast or as a side dish with minimal effort!
Hash browns are one of my favorite go-to breakfast items for last-minute, wonderfully-lazy weekend breakfast plans.
In fact, you will almost never find my freezer without at least one family-sized bag of shredded potatoes for those spontaneous golden crispy hash brown moments.
For years I made hash browns in a large cast-iron skillet, standing over the range with my flat spatula in hand. However, after I discovered I preferred making bacon in the oven, I decided to give cheesy, buttery oven hash browns a try.
Ingredients:
30 ounces frozen shredded hash brown potatoes thawed
1/2 cup Unsalted Butter melted
2 large eggs
1 cup shredded cheddar cheese
1 teaspoon salt
1 teaspoon ground cumin
1 teaspoon dried thyme
1/2 teaspoon garlic powder