Chicken Fried Steak (Country Fried Steak)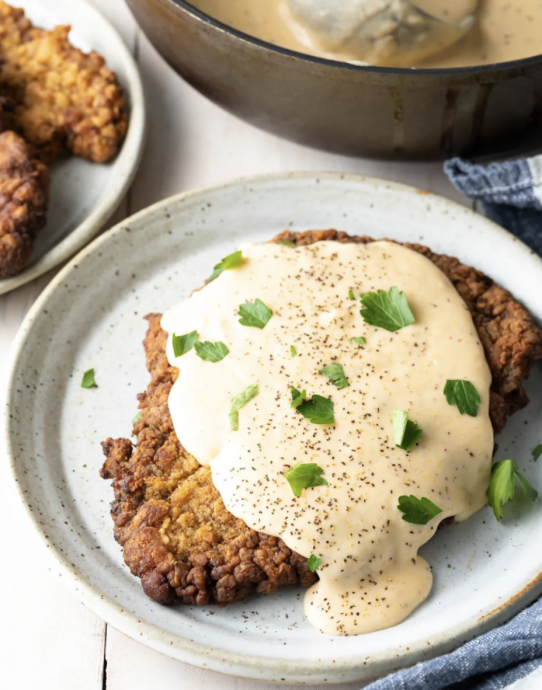 Perfect Chicken Fried Steak Recipe with Gravy… Crispy Oklahoma-style country fried steaks with thick white peppery gravy! A classic diner recipe you have to try at home.
Yes, there is a small difference between Country Fried Steak and Chicken Fried Steak, but it has nothing to do with the steak itself. And the difference is a little misleading…
Country Fried Steak is usually served with brown gravy, made with meat drippings.
However, Chicken Fried Steaks are served with white gravy made with milk… The kind of gravy that is usually called Country Gravy.
Ingredients:
3 pounds tenderized cube steak (8 pieces)
2 cups all-purpose flour
4 tablespoons cajun seasoning
2 1/2 teaspoons baking powder
4 cups whole milk, divided
4 large eggs
3 tablespoons Worcestershire sauce
6 tablespoons butter
Salt and pepper
Oil for frying