Starbucks Cranberry Bliss Bars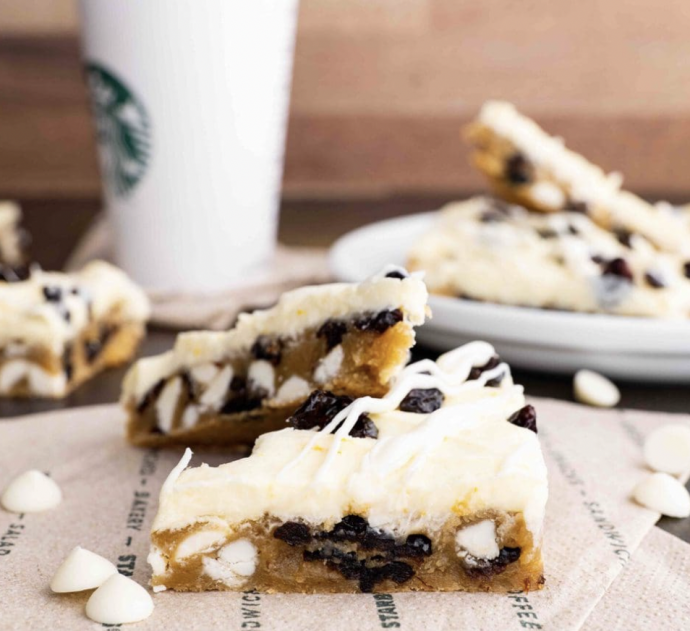 Starbucks Cranberry Bliss Bars with white chocolate topped with sweet cream cheese icing, tart dried cranberries, and a white chocolate orange drizzle.
The Cranberry Bliss Bars are easy enough with a classic blondie base and a deliciously smooth orange white chocolate icing. The main notes for this recipe are that you want to be very careful not to over bake these bars. When they come out of the oven they may even look slightly under, but like a cookie that is just barely set in the middle these bars are authentic when really soft and chewy.
A good baking pan for this would be a square coated pan which will give you the distinct sharp edges of the original bars. You also want to really take the time to whip the frosting for a few minutes, the cream cheese really takes a bit of time to get to a good consistency.
Ingredients:
Cranberry Bliss Bars
Frosting and Toppings