Best Homemade Lasagna with Sausage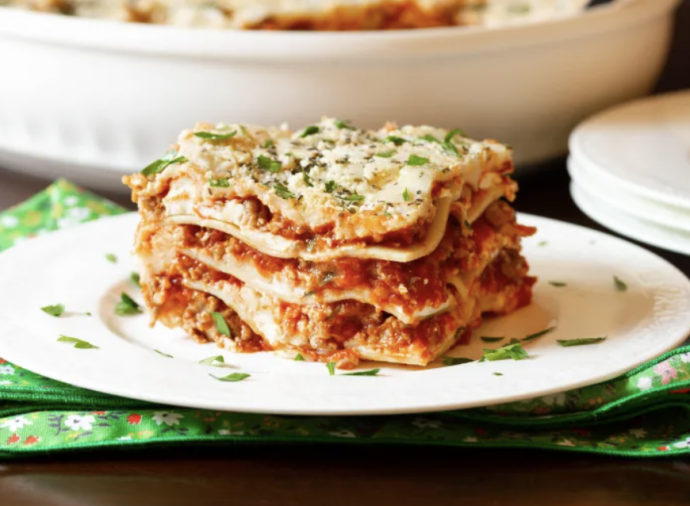 You just can't beat homemade lasagna layered with piles of noodles, meat, and cheese. This rich and zesty sausage lasagna is a family tradition with a surprise ingredient no one can resist!
Homemade lasagna has been a family favorite on both sides of our family for years. But I'll never forget the first time I made it with a life-altering ingredient.
This homemade lasagna recipe is essentially my mother-in-law's recipe with three heaping layers of noodles, thick sausage-based meat sauce, and a 3 cheese blend. Sue taught me to mix mozzarella, parmesan, and silky cream cheese to create the perfect combination of salty goodness and creamy texture.
Ingredients:
1 box lasagna noodles
2 quarts homemade marinara or store-bought
2 pounds Italian sausage
16 ounces cream cheese softened
5 cups shredded mozzarella cheese
1 1/2 cup shredded Parmesan cheese
Italian seasoning