Savory Shrimp Pie With Vegetables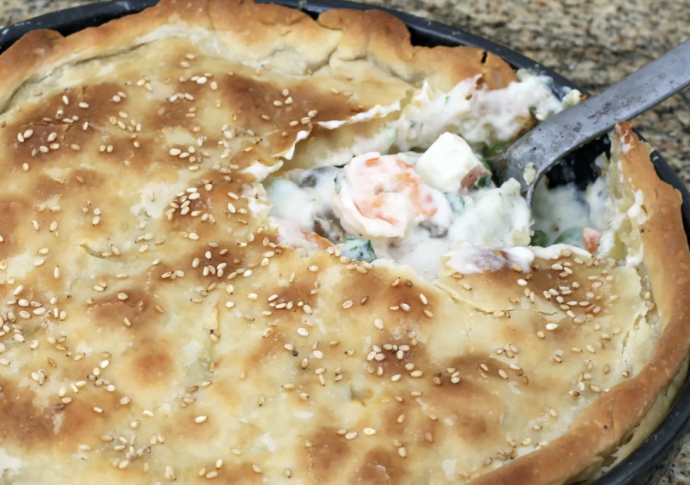 This shrimp pie makes a fabulous lunch, brunch, or dinner dish, and it is not difficult to prepare.
Cook the shrimp just until they are opaque because they will cook a bit more as the pie bakes. Use a refrigerated pie pastry or try making your own homemade pie pastry.
Ingredients
1 medium red potato, medium dice
1 teaspoon kosher salt, more as needed
6 tablespoons butter, divided
4 to 6 ounces mushrooms, sliced
1/4 cup finely chopped onion
1 1/2 pounds cooked medium shrimp
1/4 cup all-purpose flour
1/8 teaspoon freshly ground black pepper
2 cups milk, or 1 cup milk and 1 cup half-and-half
1 tablespoon dry sherry, optional
1 tablespoon finely chopped fresh parsley
1/2 to 3/4 cup frozen peas and carrots, defrosted
1 (9-inch) pie crust, homemade or store-bought
1 large egg white
Sesame seeds, optional, for garnish