Pecan Pie Bars Recipe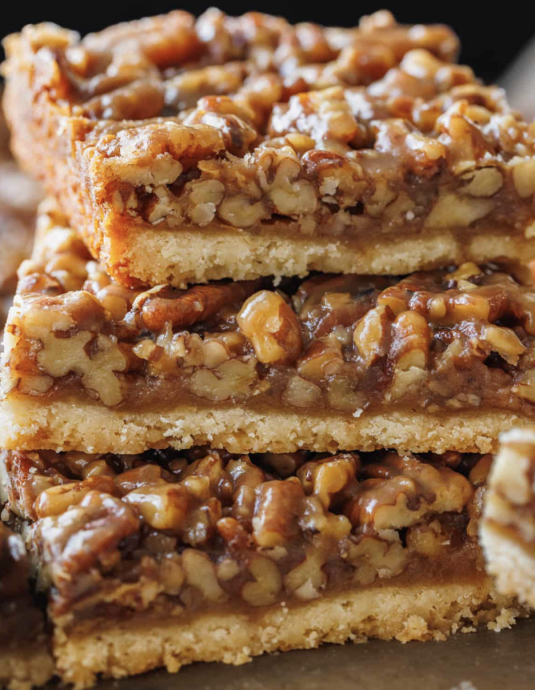 Pecan Pie Bars are one of the best pecan recipes you'll try and they are easier than pie. It's a cross between a classic Pecan Pie and a cookie.
Loaded with pecans in a homemade caramel sauce filling and baked over a shortbread crust, these pecan squares are a crowd-pleasing, easy dessert. Add these to your holiday cookie platter!
We love dessert casseroles from Strawberry Pretzel Salad to Classic Tiramisu and of course Baklava. If you are looking for a crowd-pleasing party or potluck dessert that fits into a 9×13 casserole, this Pecan Pie Bars recipe is a must-try!
Ingredients:
For the Crust:
2 cups all-purpose flour
1/2 cup powdered sugar
1/4 tsp fine sea salt
12 Tbsp unsalted butter, cold, diced
For the Filling:
3/4 cup light brown sugar, packed
1/2 cup honey
12 Tbsp unsalted butter
1/4 cup heavy whipping cream
1/4 tsp fine sea salt
1 tsp vanilla extract
3 1/2 cups coarsely chopped pecans, 14 oz