Eggnog Pancakes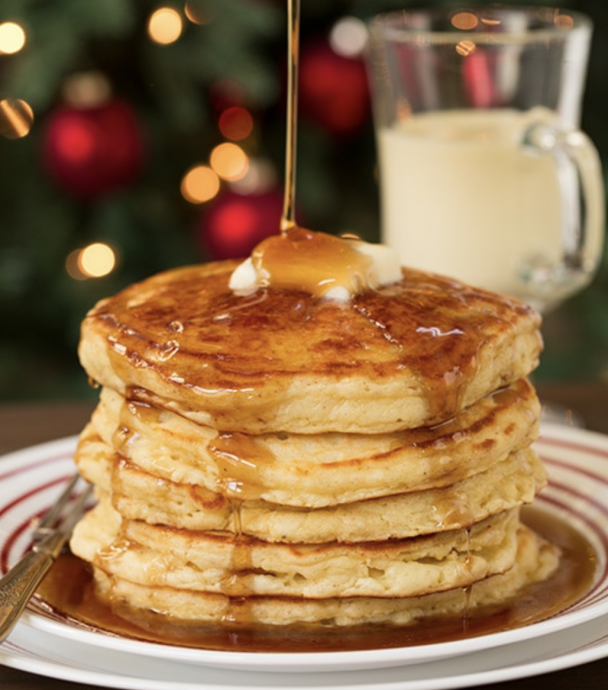 Pancakes made with the rich spiced flavor of eggnog are the perfect Christmas breakfast! They're easy to make, they're tall and fluffy and they taste like an absolute dream!
There's nothing like cozying up in your pj's and slippers and settling down to a warm holiday breakfast full of freshly squeezed orange juice, hot from the oven, perfectly crisp bacon, perfectly cooked scrambled eggs which are loaded with cheddar, and a tall stack of warm pancakes slathered with butter and drenched in maple syrup.
One of my favorite parts of Christmas when I was younger was always the breakfast my mom made. She didn't make a hot breakfast often, we were much more of a dry cereal family so a hot breakfast like this was a big deal to me.
Ingredients:
2 cups all-purpose flour (spoon and level)
4 tsp baking powder
1/2 tsp salt
1/2 tsp ground nutmeg
2 cups eggnog (use more for thinner pancakes)
2 large eggs
3 Tbsp butter , melted
1/2 tsp rum extract
Maple syrup , for serving