Luxurious Carmelitas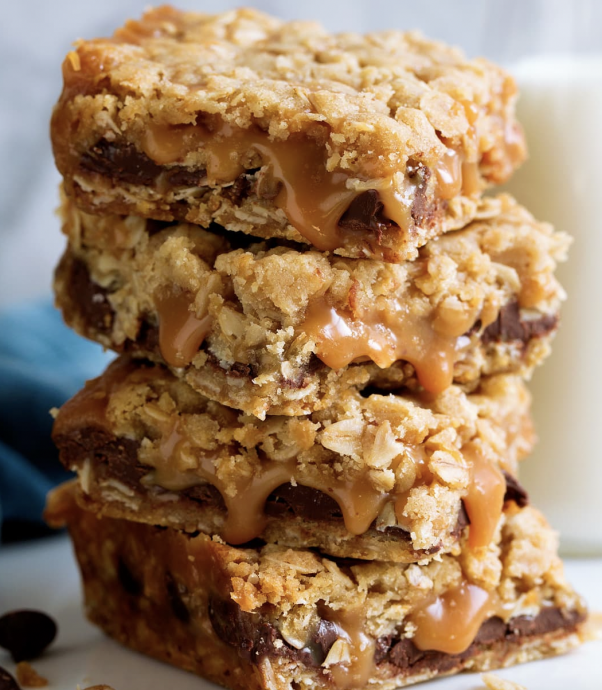 These Carmelitas are one of the ultimate cookie bar recipes! Two layers of oatmeal cookie dough sandwich layers of both rich chocolate chips and luxurious caramel, and then everything bakes together into heavenly decadence. These cookie bars are dangerously delicious!
It's an indulgent three desserts in one. So in other words you'll find them to be completely irresistible.
They are soft and chewy thanks to that oaty cookie base, then you'll find some fudgy chocolate goodness in the center, and they're highlighted with velvety creaminess thanks to that caramel candy.
Let the baking season begin early with these tempting Carmelitas cookie bars!
Ingredients:
32 caramels , unwrapped (such as Kraft)
1/2 cup (120ml) heavy cream
1 cup (140g) all-purpose flour
1 cup (98g) old fashioned rolled oats
3/4 cup (170g) packed light-brown sugar (break up any clumps)
1/2 tsp baking soda
1/4 tsp table salt
12 Tbsp unsalted butter, cut into 1 Tbsp pieces
1 tsp vanilla extract
1 cup (184g) semi-sweet chocolate chips
1/2 tsp (scant) flaky sea salt, such as Maldon (optional)