Christmas Rice Crispy Treats Recipe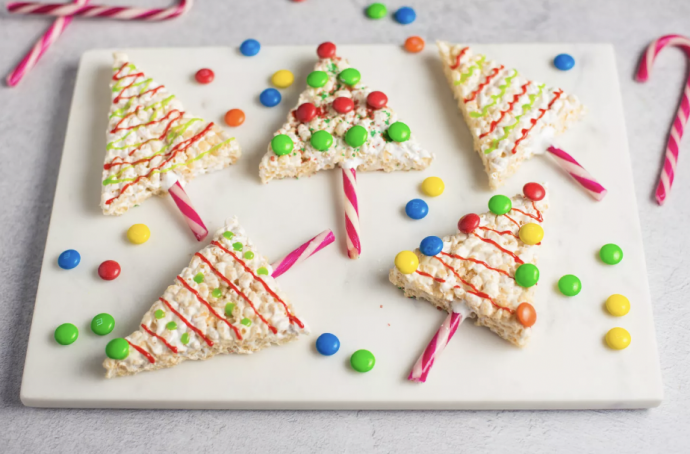 It is always fun to serve festive desserts at Christmas, but often the most decorative treats take a lot of time to make (think of all of the hours it takes to ice and decorate sugar cookies!). These Christmas rice crispy treats look impressive, but they are super simple to put together. Just form the rice crispy treats into triangles, insert a candy cane to make the Christmas tree trunk, and decorate.
This is a great recipe to get the kids involved, as they really enjoy making these festive holiday rice crispy treats. Unlike cookies they don't have to be rolled, baked, or cooled very long before the kids—and adults—can eat them. Easily scale the recipe up to make double, or triple the amount of trees.
Enjoy these treats as afternoon snacks around the holidays, school parties, or Christmas gatherings.
Ingredients:
3 tablespoons unsalted butter
10 ounces marshmallows, or 4 cups miniature marshmallows
6 cups crispy rice cereal
12 to 14 candy canes
Red and green gel icing, for decorating
M&Ms, for decorating
Colored sugar, for decorating