Rolo Cookies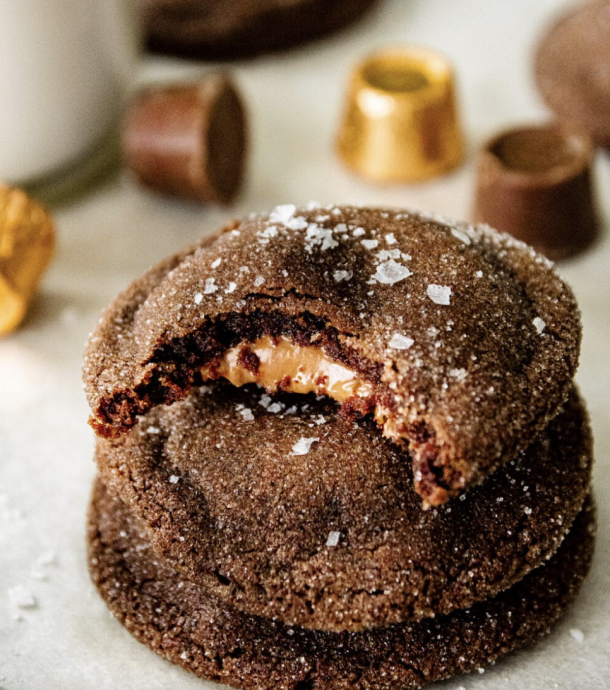 Rolo Cookies- soft and chewy chocolate cookies with a Rolo candy inside! Everyone loves biting into the chocolate caramel surprise! These cookies are fun and delicious!
These cookies look like plain chocolate cookies, but there is a surprise inside.
The chocolate cookie dough gets wrapped around the Rolo candy. The Rolos melt in the oven and create a chocolate caramel center that is to die for.
Ingredients:
2 1/4 cups all-purpose flour
3/4 cup unsweetened cocoa powder
1 teaspoon baking soda
1/2 teaspoon salt
1 cup unsalted butter, at room temperature
1 cup granulated sugar
1 cup light brown sugar
2 large eggs
2 teaspoons vanilla extract
Rolo candies, unwrapped
Granulated sugar, for rolling the cookie dough balls in
Flaky sea salt, for sprinkling on cookies