Easy Olive Garden Zuppa Toscana Soup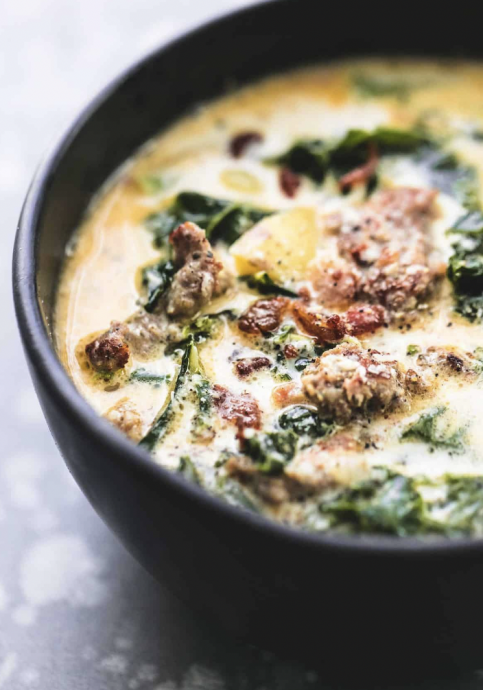 This Easy Olive Garden Zuppa Toscana Soup is a super quick and simple copycat recipe with rich, creamy flavor you can't resist!
So, "zuppa" means soup in Italian. "Toscana" refers to the Tuscany region of Italy. Therefore, "Zuppa Toscana" translates to "Tuscan soup" or "Tuscan-style soup." Traditionally, this soup is made with lots of veggies, beans, potatoes, olive oil, spices, Italian bacon, and Tuscan bread (it kind of reminds me of a minestrone).
The American version though adds Italian sausage and bacon, garlic, and heavy cream in addition to the potatoes and kale. While the American version might be a little on the heavier side, this soup eats like a meal, believe me!
Ingredients:
1 pound spicy Italian ground sausage - use mild for kid-friendly
4 tablespoons butter
½ white onion - diced
1 tablespoon minced garlic
6 cups chicken broth
2 cups water
4-5 yellow potatoes - cut into 1-inch pieces
3 teaspoons salt - or to taste
1 teaspoon black pepper
2 cups heavy cream
4 cups chopped kale
chopped bacon or bacon bits and grated parmesan cheese for topping - optional