Healthy Sweet Potato, Black Bean & Avocado Breakfast Burritos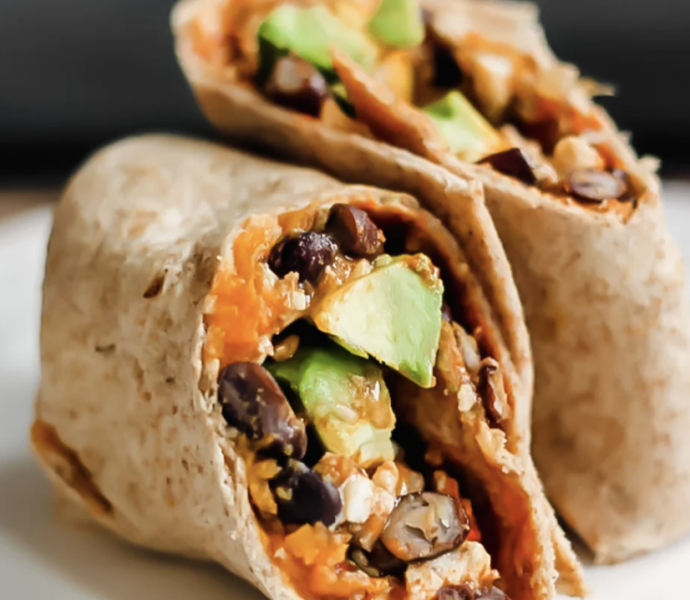 Healthy breakfast burritos stuffed with sweet potatoes, black beans, eggs and avocado. You're going to love this protein-packed breakfast that's freezer-friendly and great for meal prep.
Sweet potatoes. I eat them almost everyday so here's another way to get their deliciously sweet flavor in. You can microwave them or roast them in the oven.
Black beans. Name a better bean. Oh wait, you probably can't.
Avocados. Creamy. Full of healthy fats. Just heavenly.
Eggs. Gotta get that protein in. You can use egg whites or regular eggs.
Enchilada sauce. Drizzle it on, baby. Or if you prefer, use hot sauce or salsa.
Cheese. Just a little bit of ooey-gooeyness. We need the melt, yo.
Whole Wheat Tortillas. We need to use an 8 or 10-inch tortilla to make sure everything fits well into the burrito.