Biscuits and Sausage Gravy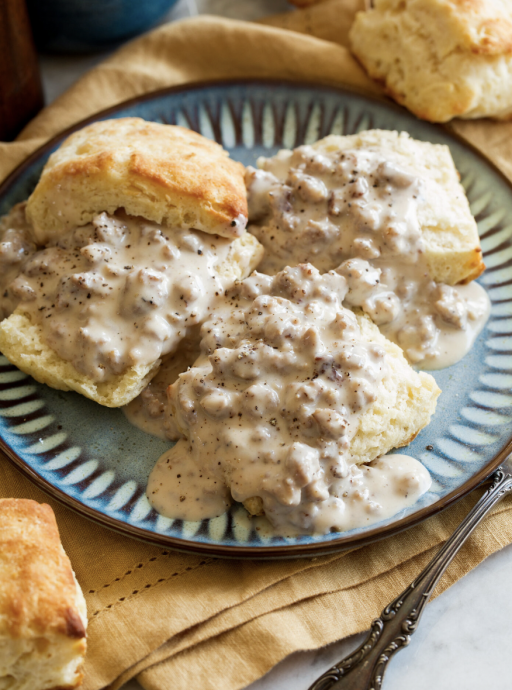 Biscuits and Gravy – It's the ultimate breakfast comfort food made with buttery, flaky homemade biscuits that are topped with a rich and creamy, simple sausage gravy.
It's the ultimate homestyle breakfast and just stick to your ribs good hearty food. And when it's made from scratch it's as scrumptious as it gets!
I've shared a simple version here including square cut homemade biscuits (no specialty cutter required). Once baked they're served warm and polished off with a this classic, flavorful sausage gravy. It's a meat lovers breakfast paradise.
Ingredients:
2 cups (283g) all-purpose flour (scoop and level to measure)
1 Tbsp aluminum free baking powder
2 tsp granulated sugar
1/4 tsp baking soda
8 Tbsp (113g) unsalted butter, divided, 7 Tbsp cold, 1 Tbsp melted
1 cup (235ml) buttermilk, cold
Gravy
1 lb. pork breakfast sausage
1/3 cup (47g) all purpose flour
Salt and pepper, to taste
3 cups (710ml) whole milk
2 Tbsp butter, if needed