Favorite ricotta meatballs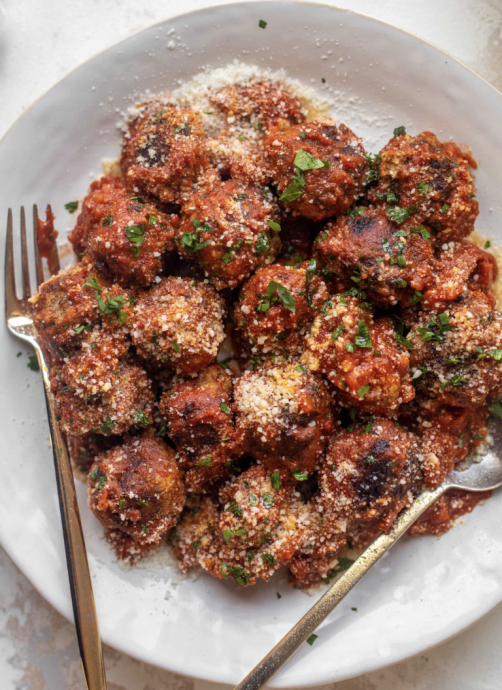 Our favorite ricotta meatballs are incredibly tender, juicy and flavorful. Easy to make ahead of time and perfect for sandwiches, pasta or salad, these are sure to be a hit with everyone!
This weekend, make a batch of these and you will be in heaven. These ricotta meatballs are so tender, flavorful and perfect to make ahead of time for meals. Simmer them in your favorite marinara sauce, then serve as you wish.
The meatballs are excellent served on sandwiches, with pasta or with salad – you may remember my meatball salad from The Pretty Dish! Those are one of the most popular recipes from that book. I love to make meatballs as a main with vegetables on the side too. I do this often with my parmesan roasted broccoli. Love it!
Ingredients:
1 cup ricotta cheese
1 large egg
4 garlic cloves, minced
1 pound ground beef or turkey
½ cup parmesan cheese, plus more for serving
⅓ cup chopped fresh herbs, like parsley and basil, plus extra for topping
¾ cup breadcrumbs
½ teaspoon garlic powder
½ teaspoon dried basil
kosher salt and pepper
1 tablespoon olive oil
24 ounces marinara sauce