Taco Stew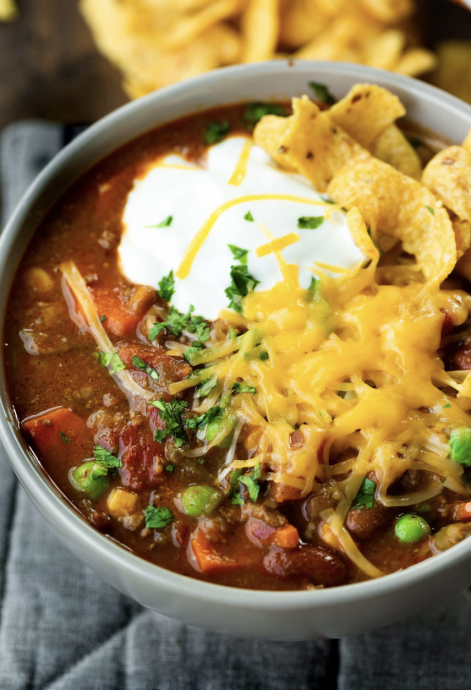 Taco stew is an easy weeknight dinner recipe that the whole family loves. We love to top it with our favorite taco toppings and everyone can totally customize their own bowl.
So I call this a stew because I add potatoes, carrots and peas to it. That totally qualifies as stew, right?! It's a little more hearty and chunky than our Instant Pot taco soup or even our taco ground beef chili.
Ok, back to the toppings…there's something about the Fritos and the soup. I'm serious. I never, and I mean never, think to buy Fritos, but they are a total necessity for topping off the taco stew. I think it's that crunchy corn taste that works so well with everything.
Ingredients:
8 Yukon Gold Potatoes peeled and diced or 8 red potatoes
3-4 Carrots peeled and diced
1 Onion chopped
1 pound Hamburger
1 package Frozen Peas small package
1 can Tomatoes 16 oz
1 can Tomato Sauce 8 oz
1 package Taco Seasoning or roughly 1/4 cup
1 can Corn undrained
1 can Chili Beans undrained
1 can Green Beans undrained
1 can Kidney Beans undrained