Perfect Cream Cheese Sugar Cookies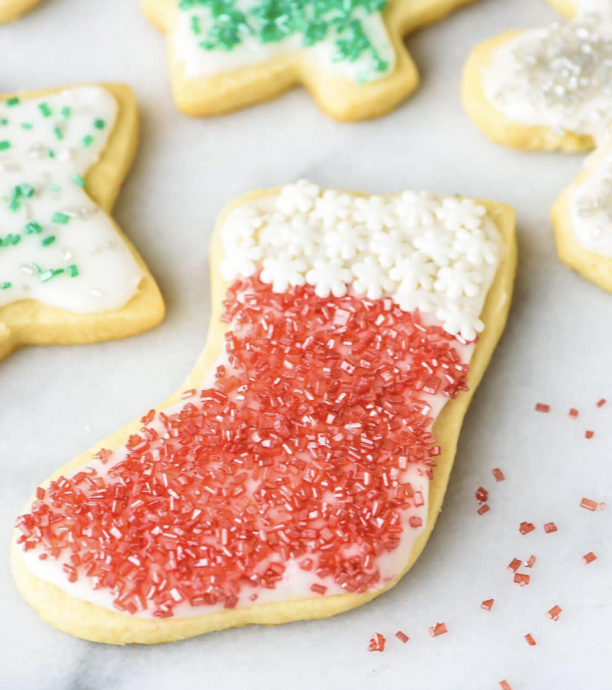 Let's kick off cookies' biggest time of year with the best of all Christmas cookie recipes: Cream Cheese Sugar Cookies. Soft, tender, and surprisingly easy to make, these are THE ideal cutout cookie, for the holidays…or anytime you need a soft, chewy, and utterly perfect cut out cookie.
This melt in your mouth cream cheese cookie recipe has been my go-to roll out cookie dough since well before I was tall enough to preheat the oven.
Ingredients:
For the Cream Cheese Sugar Cookies:
1 cup unsalted butter at room temperature
1 cup granulated sugar
1 large egg at room temperature
2 ounces reduced-fat cream cheese at room temperature (do not use fat free)
1/2 teaspoon vanilla extract
1/2 teaspoon almond extract
1 teaspoon lemon zest
3 cups all-purpose flour
1 1/2 teaspoons baking powder
1/2 teaspoon kosher salt
For the Frosting:
3 cups powdered sugar
3-4 tablespoons milk
2 tablespoons light corn syrup
3/4 teaspoon almond extract
For Decorating:
Food coloring
Sprinkles
Colored sugar
Other decorations as desired