Roasted Red Pepper Almond Spread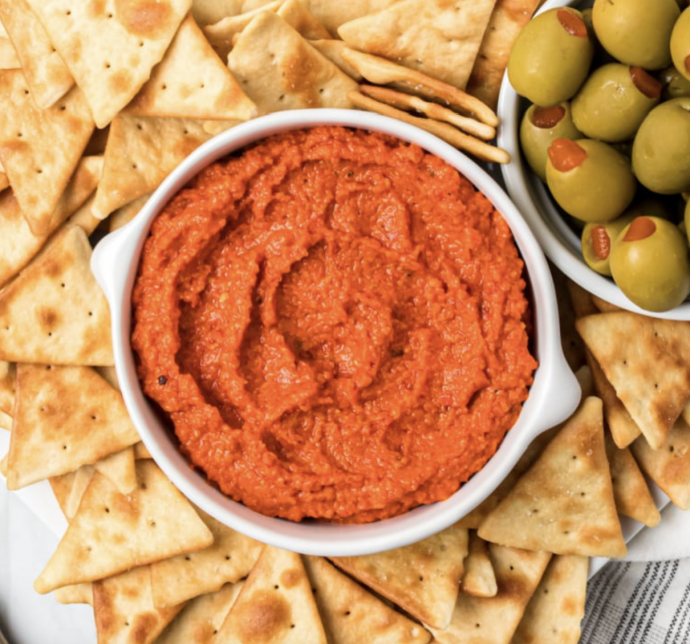 This recipe for Roasted Red Pepper Almond Spread is an appetizer that is quick to put together and it's great for a party.
Do you have one of those beautiful charcuterie display boards where you can set out a variety of appetizers, dips and spreads? If not, then you can just use a big platter, but this roasted red pepper almond spread is a good one to include on a display like that. It has big, delicious flavor, and you can serve it with a variety of things for dipping. Plus, if you have anyone who has to eat gluten-free, this recipe just happens to be naturally gluten free too!
Ingredients:
½ cup sliced almonds
½ cup sun-dried tomatoes in oil, drained and oil reserved separately
¼ teaspoon red pepper flakes
1 teaspoon minced fresh garlic
1 teaspoon very finely minced orange zest
extra virgin olive oil, if needed
¾ cup coarsely chopped roasted red peppers
1 tablespoon red wine vinegar
2 tablespoons freshly squeezed orange juice
¼ teaspoon salt