The Best Chocolate Mug Cake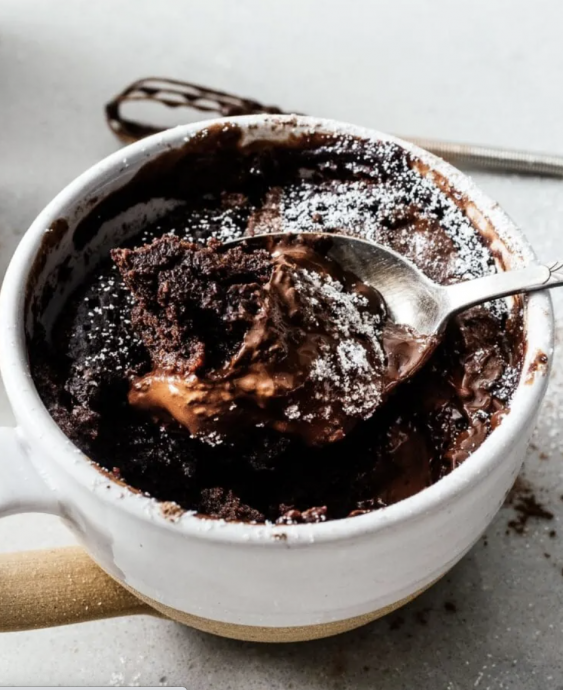 Do you love cake? Do you love mugs? If you answered yes to either question then you know in your heart that mug cake is for you.
Mug cake is just so incredibly cozy! What could be better than curling up on the couch with a warm chocolate cake in a mug in your hands? It is the pinnacle of being.
Heaven! Seriously, I'm not joking guys, this cake is SO GOOD. It's moist, chocolatey, and light and fluffy. I love the melty chocolate parts that essentially make it like molten chocolate lava cake. I like it plain, with a little bit of powdered sugar, with whipped cream, with ice cream, oh my gosh, I feel like I need one right now. The best part is that it comes together so quickly. Bonus points for the fact that I almost always have everything right at home.
Ingredients:
6 tbsp milk
1 tbsp oil
4 tbsp flour 1/4 cup
2 tbsp unsweetened cocoa powder
2 tbsp sugar
1/4 tsp baking powder
1 pinch salt
1 tbsp chocolate chips or chopped chocolate