Christmas Gingerbread Cake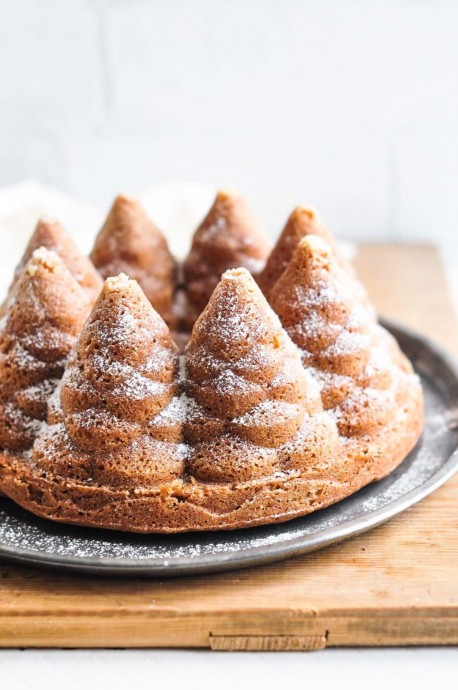 A moist and mild Christmas Gingerbread Cake which is easy to make and looks fabulous! This gingerbread cake recipe requires mostly pantry ingredients. It takes only about 15 minutes to prepare this cake. The bundt pan does all of the work to transform this cake into a stunning centrepiece.
This is a simple and moist cake with mild gingerbread spices. This gingerbread cake is even easier to make if you are able to get your hands on a ready-made gingerbread spice mix. If you can't find any ready-made gingerbread spices, my recipe below has a suggestion for making your own. And what a beauty it is! Like any bundt pan, this Christmas tree bundt pan will make any plain cake look suddenly merry and festive. And you can also make a chocolate version of this festive cake! Enjoy!
Ingredients:
220 g (2 sticks) unsalted butter, softened
225 g (1 cup) caster sugar (superfine sugar)
250 g (2 cups) plain flour (all-purpose flour)
2 teaspoons baking powder
1 pinch of fine salt
2 heaped teaspoons gingerbread spice mix (see Kitchen Notes below)
4 eggs
1 teaspoon vanilla extract
60 ml (1/4 cup) milk
icing sugar (powdered sugar) for dusting