Scalloped Potatoes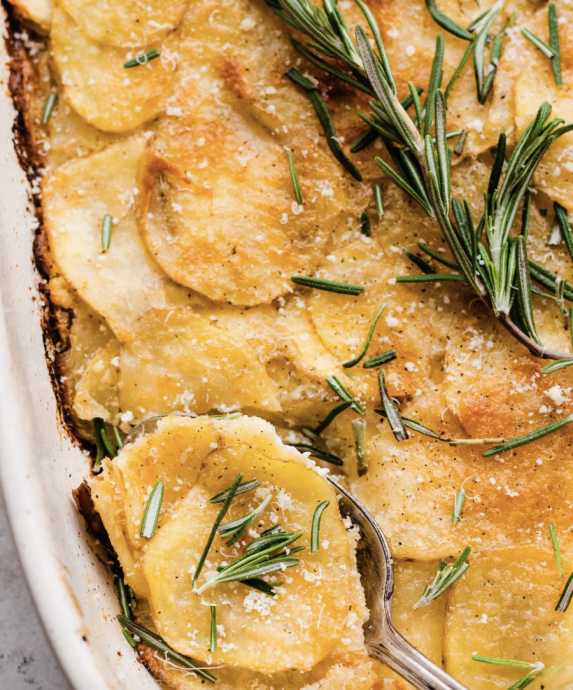 If you believe as I do, that the side dishes make the feast, then you absolutely, positively need this recipe for the BEST homemade Scalloped Potatoes.
My love of sides (here's looking at you Mashed Butternut Squash and Healthy Sweet Potato Casserole) led me to create this recipe for these creamy scalloped potatoes with goat cheese.
With just one bite, I knew I could declaredly state that these are my absolute favorite and (dare I say it?…I do!) the best scalloped potatoes recipe.
Ingredients:
1 1/2 pounds small Yukon gold potatoes scrubbed with peels on*
3 tablespoons extra virgin olive oil
3 cloves minced garlic
1 teaspoon kosher salt
1/2 teaspoon black pepper
5 ounces goat cheese
1/4 cup whole milk
1/3 cup freshly grated Parmesan cheese
1 tablespoon finely chopped fresh rosemary