Raspberry Coffee Cake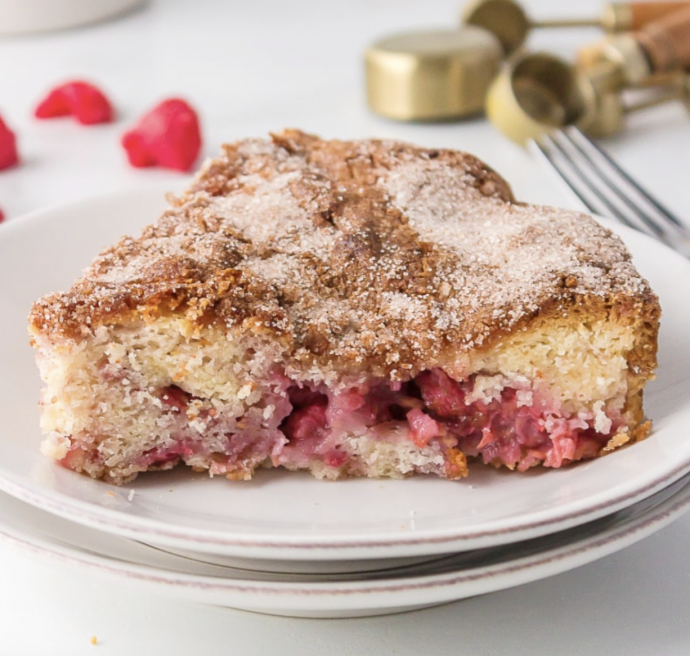 This Raspberry Coffee Cake is a simple coffee cake made in a round cake pan with a cinnamon sugar topping.
As coffee cakes go, this raspberry coffee cake recipe is an easy and delicious one. You can vary what type of berries you use. Blueberries and huckleberries are also good when used in this cake. And unlike my overnight coffee cake recipe, this one is baked the same day.
Coffee was introduced to Europe in the 1600's. Europeans paired their coffee drinking with sweet breads. But the term "coffee cake" for these sweets was not commonly used until the late 1800's.
Ingredients:
CAKE:
4 ounces cream cheese, at room temperature
2 tablespoons salted butter, at room temperature
1 cup granulated white sugar
1 large egg
1 cup all purpose flour
1 teaspoon baking powder
¼ teaspoon salt
1 teaspoon vanilla extract
2 cups halved fresh raspberries
TOPPING:
2 tablespoons granulated white sugar
1 teaspoon ground cinnamon