20 minute Cheesy Pesto Tarts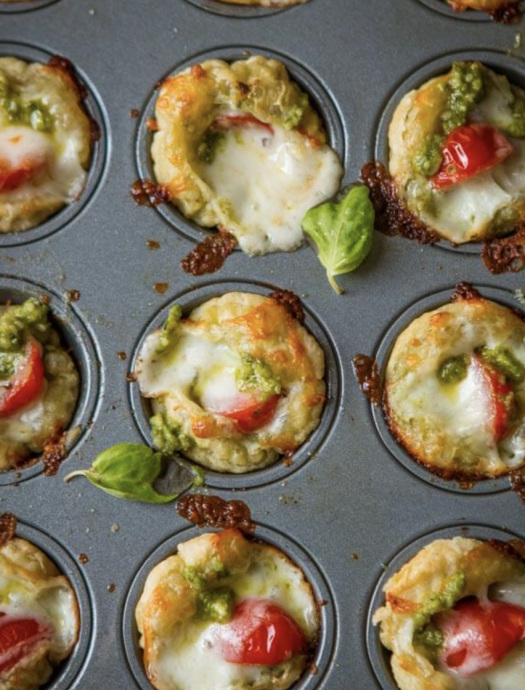 It's easy to make a savory appetizer with puff pastry for gatherings and using a few key ingredients will make it taste like you've been slaving for hours.
Just as with classic pesto, the secret to really great flavor is in toasting the nuts and garlic. Walnuts, when fresh are not bitter like you may believe. Instead they have a sweetness to them and with that robust garlic it really makes for a great pesto.
Ingredients:
For the Pesto
3 Cups Basil packed
3 Cloves Garlic
1/4 Cup Fisher Walnuts
1/4 Cup Olive oil Extra Virgin plus 1 Tablespoon
1/4 Cup Parmesan Cheese plus 1 Tablespoon
1/2 Teaspoon Lemon Zest
1/2 Teaspoon Lemon Juice
Salt to taste
For the Tarts
2 Sheets Puff Pastry
1 Cup Grape Tomatoes halved
1 Cup Mozzarella Cheese shredded
1 Pinch Black Pepper Fresh Cracked