Creamy Broccoli Pasta ( How to Boil Broccoli)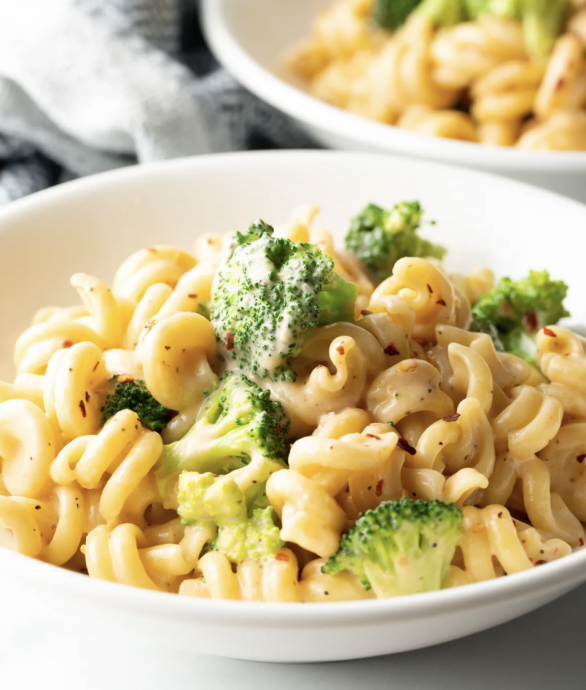 When should you boil broccoli? How long does it take to boil broccoli? These are two questions I want to address with today's easy Broccoli Pasta Recipe with Top Tips. In my humble opinion, I believe you should NEVER boil broccoli if you're eating the broccoli alone as a side dish. There are just too many other easy ways to prepare broccoli that create a much better flavor and texture. Instead of boiling, consider roasted broccoli, grilled broccoli, or air fryer broccoli.
However, there is one time it makes sense to boil broccoli, and that would be when you're planning to use it in a pasta dish and are also boiling pasta! Both the pasta and broccoli can be boiled together, so that your amazing creamy broccoli pasta is prepared in record time.
Ingredients:
Small dried pasta – we use trottole here, but any small noodles like pasta shells or elbow macaroni work well
Broccoli florets – look for broccoli that is fresh and brightly green with a firm stalk and fluffy head
Butter – unsalted
Garlic – minced
Pasta water – reserve while cooking the pasta, before draining
Lemon – zested
Cream cheese – regular or low fat
Cheddar cheese – shredded
Spices – crushed red pepper, salt, and pepper