THE BEST cheeseburger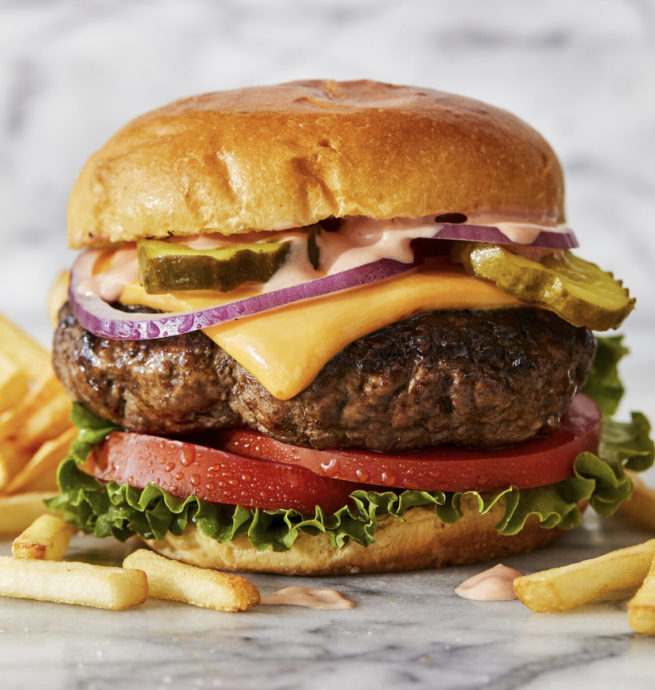 Homemade cheeseburgers. And it doesn't require anything fancy. Just some good ole' 80/20 ground chuck, salt and pepper (seasoning is absolute key here) and the most epic burger sauce to take your burger to the next level.
Serve with desired toppings (all the bread and butter pickles for me) on toasted brioche hamburger buns. And don't forget to snag some good quality American cheese (or your favorite kind of cheese if American cheddar isn't your thing).
Ingredients:
½ cup mayonnaise
¼ cup ketchup
3 tablespoons dill pickle relish
1 tablespoon Dijon mustard
2 pounds ground beef, 80/20
Kosher salt and freshly ground black pepper, to taste
1 tablespoon canola oil
6 slices American cheese
FOR SERVING
Brioche hamburger buns, homemade or store-bought
Romaine or shredded lettuce
Sliced tomato
Sliced red onion
Dill pickle chips