Scallops in Lemon Wine Sauce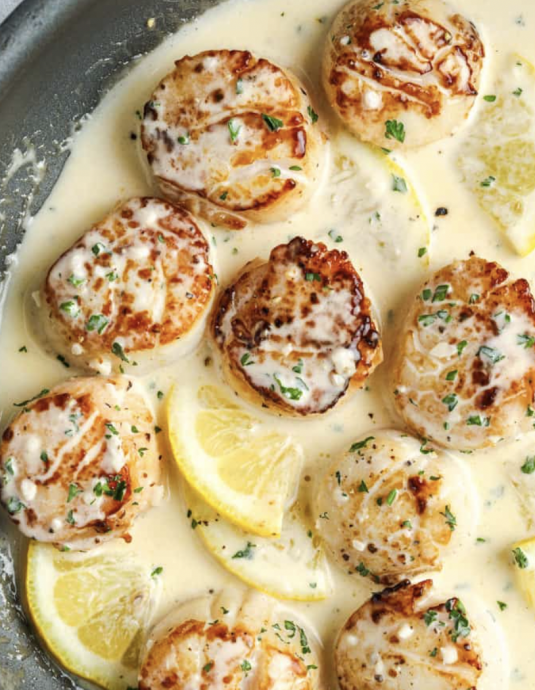 This white wine sauce is quick and delicious with subtle lemon garlic flavors.
Scallops are a favorite for us, they are super fast and easy to make and seem so elegant.
This one-pan entrée keeps kitchen clean-up to a minimum.
Dinner in about 15 minutes is always a win for me!
Ingredients:
1 pound sea scallops
½ teaspoon kosher salt
¼ teaspoon freshly ground pepper
2 tablespoons olive oil
2 tablespoons butter divided
2 cloves garlic minced
1 cup white wine
⅔ cup heavy cream
1 tablespoon fresh lemon juice
parsley for garnish