Bacon and Cheddar Green Bean Casserole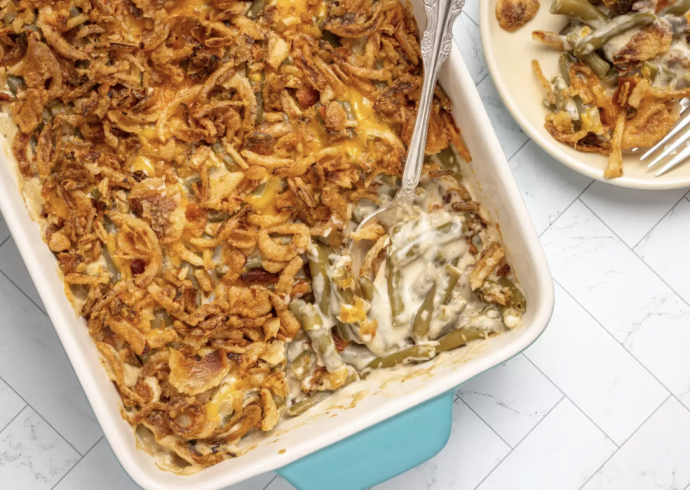 The green bean casserole is a classic holiday side dish, and you'll find it on many Thanksgiving menus in one form or another. Some never veer from the original preparation, made with condensed cream of mushroom soup and crispy fried onions. This bacon and cheddar version has that same simplicity and flavor, but with two additional ingredients: cheddar cheese and crumbled bacon.
If some of your family members are not fans of the quintessential green bean casserole, this one might be the game-changer. The fried bacon adds smoky flavor, and cheddar gives the casserole a savory, cheesy boost.
Ingredients:
6 ounces bacon, about 4 to 6 strips
1/2 cup chopped onion
3 medium garlic cloves, minced, optional
2 (10 1/2-ounce) cans condensed cream of mushroom soup
8 cups cut green beans, four 14.5-ounce cans, drained, or 1 1/2 pounds fresh, cooked
1 cup shredded cheddar cheese, divided
3/4 cup milk
1/2 teaspoon kosher salt, or to taste
1/4 teaspoon freshly ground black pepper, or to taste
1 1/2 cups crispy fried onions