Chocolate Crinkle Cookies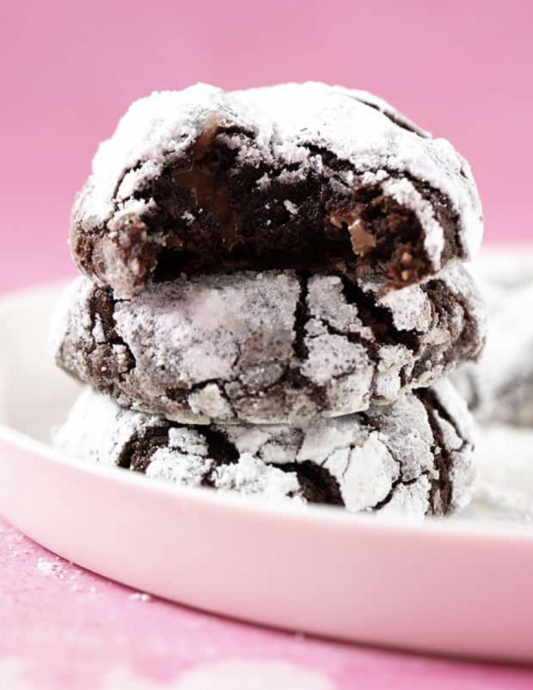 Meet my soft and chewy Chocolate Crinkle Cookies filled with chocolate chips and covered in sugar. They boast a fudgy brownie-like centre and a festive sugar crust.
With their perfect snow-white sugar shell and fudgy brownie middle, these are my delicious Chocolate Crinkle Cookies.
There is something incredibly festive about these cookies. I think it's their white coating, which looks like a beautiful dusting of snow. Here in Australia, Christmas lands in the middle of summer which means all things hot and humid, so I have a soft spot for all things snow – especially at this time of the year.
Ingredients:
Chocolate cookies
115 grams (1/2 cup or 1 stick) unsalted butter
150 grams (3/4 cup) caster sugar or granulated sugar
1 teaspoon vanilla extract
2 large eggs
175 grams (1 and 1/4 cup) plain flour or all purpose flour, sifted
40 grams (1/2 cup) cocoa powder, sifted
1/2 teaspoon baking powder
1/4 teaspoon salt
150 grams (1 cup) chocolate chips
Sugar coating
100 grams (1/2 cup) white sugar or granulated sugar
65 grams (1/2 cup) pure icing sugar or powdered sugar, sifted