Baked Jalapeño Poppers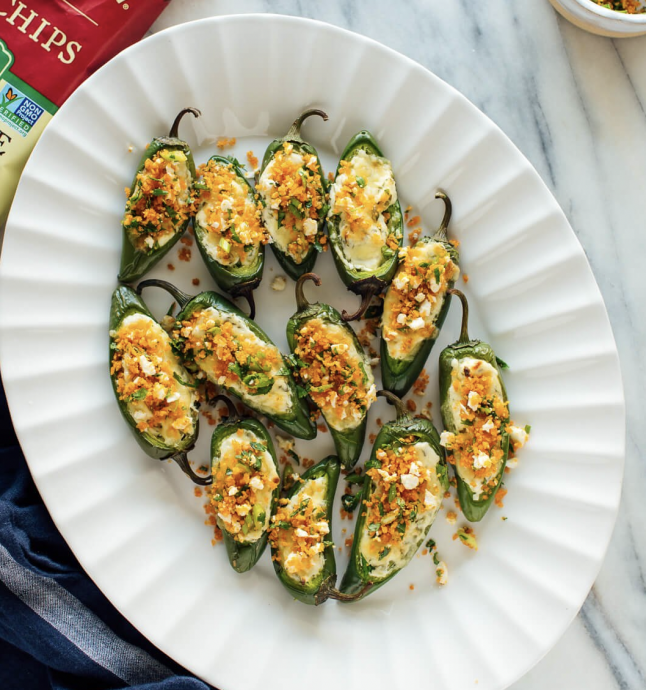 These jalapeño poppers are stuffed with a fresh, herbed cream cheese mixture and topped with just enough cheddar cheese to turn golden. They are beyond delicious, and they're not greasy at all. If a popper could be gourmet, this one is! I think they're going to be your new favorite.
The inspiration for these stuffed jalapeños came from my assistant-turned-friend Megan's birthday party for her husband. The guests all brought party snacks and a few even brought Cookie and Kate recipes, which was a fun surprise.
Ingredients
12 large jalapeño peppers
8 ounces cream cheese, at room temperature
¼ cup chopped fresh cilantro, plus 1 tablespoon for garnish
¼ cup chopped green onion, plus 1 tablespoon for garnish
¼ teaspoon garlic powder
¼ teaspoon onion powder
¼ teaspoon fine sea salt
⅓ cup grated sharp cheddar cheese
2 tablespoons crumbled feta cheese, optional
1 big handful Kettle Brand Country Style Barbecue potato chips