Carrot Parsnip Latkes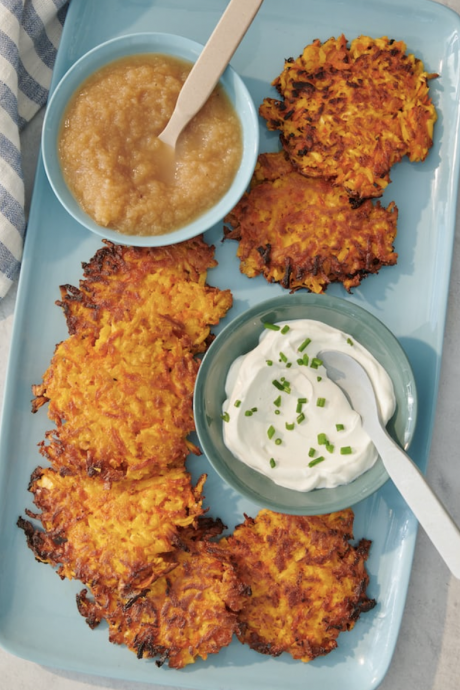 Try a fun take on a traditional latke this year for Hanukkah with these Carrot Parsnip Latkes! They're crispy, golden brown and filled with delicious root vegetables.
Latkes are a real tradition in our house, with my hubby generally taking the lead to make his classic Potato Latkes. However, on one of the nights of Hanukkah I'm definitely going to make these Carrot Parsnip Latkes. Carrots and parsnips are definitely not traditional latke ingredients, but when served crispy and golden brown with a side of apple sauce, they'll make you wonder why you've only made latkes with potatoes.
Ingredients:
2 large carrots, peeled
2 large parsnips, peeled
1 large egg, whisked
2 tablespoons flour
1/2 teaspoon kosher salt
1 cup greek yogurt
olive oil, for cooking
sour cream or applesauce, for dipping