The Easiest Falafel Recipe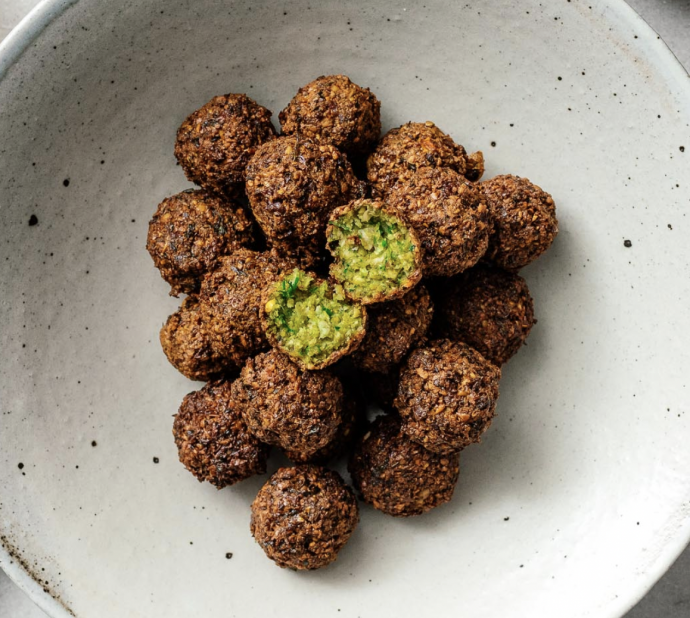 These falafels are everything a great falafel should be: crunchy on the outside, fluffy on the inside, nicely spiced, and very, very green. They're totally vegan but, take it from an avowed lifetime carnivore kind of person, you'd never realize it or miss meat while eating these.
Confession: I never had a falafel until I was 21. Hungry, drinking-filled late nights taught me a love for all night middle eastern foods, and to this day I stand by the statement that the best thing I ever ate is a chicken shawarma at 3 in the morning on the streets of old town Nice, a soft pita wrap filled with smoky spicy chicken and loads of falafels.
Ingredients:
2 cup dried chickpeas don't used canned
1 cup fresh parsley
1 cup fresh cilantro
1/2 cup fresh dill
1 small onion quartered
8 cloves garlic
Spice Mix
1 tbsp coriander seeds see note
1 tbsp ground cumin
1 tsp black pepper
1 tsp ground cayenne pepper