Singapore Noodles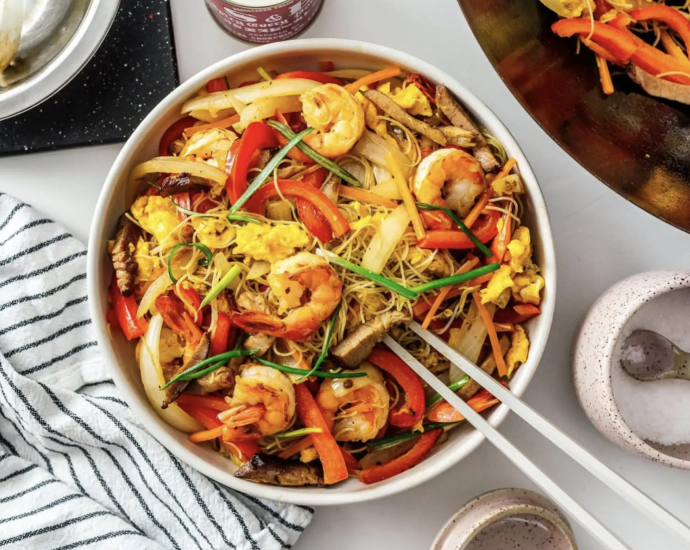 If you love noodles and curry, you'll love Singapore noodles.
They're one of the most popular Chinese take out dishes out there, and for good reason! Along with wonton soup, sweet and sour chicken, sesame noodles, and fried rice, they are one of my go-to choices, especially when I'm in the mood for a warm and flavorful fried noodle dish.
When done well, Singapore noodles are amazing: the right mix of soft and chewy rice noodles tossed with crisp vegetables, juicy meats, and just the right amount of seasoning.
Ingredients:
Singapore Noodles Sauce
1/4 cup chicken stock
2 tbsp oyster sauce
1.5 tbsp curry powder
1.5 tbsp toasted sesame oil
2 tsp sugar
1 tsp salt
Singapore Noodles
6 oz rice vermicelli (thin)
3 tbsp neutral oil
2 large eggs lightly beaten
4 oz chicken breast or thigh, cut into strips, optional
12 shrimp peeled and deveined, optional
4 oz pork char siu preferred, optional, char siu recipe here
1 red bell pepper sliced
1/2 medium onion sliced
1/2 small carrot julienned
2 green onions julienned, or cut into 1.5 inch lengths