Brown Butter Apple Galette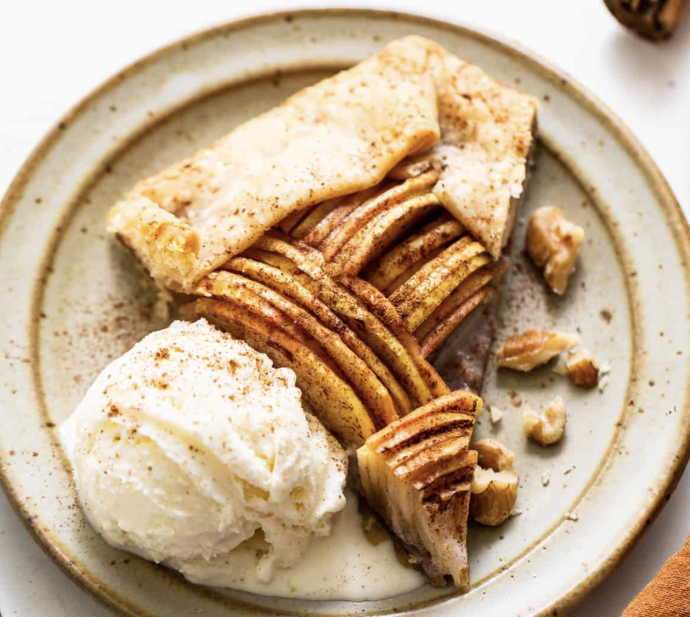 This gorgeous brown butter apple galette is simply made with pie crust, Honeycrisp apples, brown sugar, cinnamon, and brown butter for truly the most perfect apple dessert recipe.
If you're looking for a simple apple dessert to make, look no further than this brown butter apple galette. Bursting with thinly sliced Honeycrisp apples, walnuts, cinnamon, and maple syrup, this fall dessert is the perfect after-dinner treat.
You loved our honey pear galette so we know you're going to swoon over this apple variation. It's truly perfectly sweet with a fabulous mix of textures all thanks to the soft apples and puffy pie crust.
Ingredients:
1 pie crust rolled into a 10-inch round, we used this Pillsbury pie crust
1/4 cup raw walnuts
2 tablespoons all-purpose flour
2 teaspoons brown sugar separated
1 teaspoon ground cinnamon separated
½ teaspoon salt separated
2 teaspoons maple syrup
2 honey crisp apples thinly sliced with a mandoline (we used the 2mm setting)
1 tablespoon fresh lemon juice
Brown Butter Glaze
2 tablespoons butter browned