Challah Bread Pudding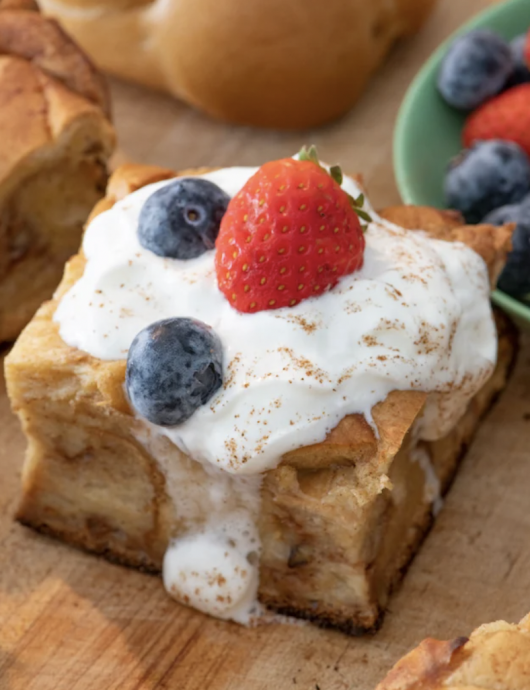 Challah Bread Pudding takes bite size pieces of challah and bakes them with a flavorful custard and crispy walnuts! It's a scrumptious Hanukkah dessert or special breakfast that the whole family will enjoy!
This recipe takes no time to prepare and is a great use of any type of leftover bread. The creamy mixture the challah is baked in soaks into the bread as it cooks making it super soft inside with a nice crust on the outside. With the added crunch of the chopped walnuts, it's out of the world tasty! Serve Challah Bread Pudding on its own or topped with maple syrup, honey, or whipped cream and you've got a unique dish to make this holiday season that will have your whole family thinking you're a super star!