Honey Butter Cornbread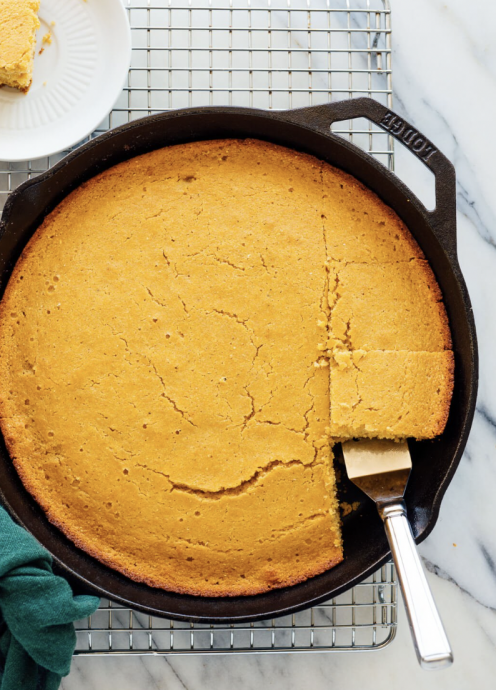 Got some cornmeal in the back of your pantry? Great, let's make cornbread! This cornbread recipe is my favorite. It's made with browned butter, for maximum butter flavor, and it's naturally sweetened with honey (maple syrup works, too).
This cornbread is not exactly traditional, though it has classic cornbread flavor as far as I'm concerned. It's sweetened, like Northern cornbread, but it's made in a skillet, like Southern cornbread. I grew up near the border of the two regions, in Oklahoma, and all I knew was my mom's cornbread from the Jiffy box. Dinner was always more exciting with cornbread on the table.
On the cornbread sweetness scale, this one falls somewhere around the middle, near Jiffy levels. It's not dessert-level sweet, nor is it dry. If you prefer sweeter cornbread, be sure to serve yours with honey or jam.
Ingredients:
½ cup (1 stick) unsalted butter
1 ½ cups cornmeal, medium-grind or finer*
1 ½ cups white whole wheat flour, regular whole wheat flour or all-purpose flour
1 ½ teaspoons fine sea salt
2 teaspoons baking powder
½ teaspoon baking soda
3 large eggs, at room temperature**
⅔ cup honey or maple syrup
1 ½ cups milk of choice (regular cow's milk, almond or oat milk, etc.), at room temperature
Optional serving suggestions: additional butter, honey or jam