Best Ever Brussels Sprouts Salad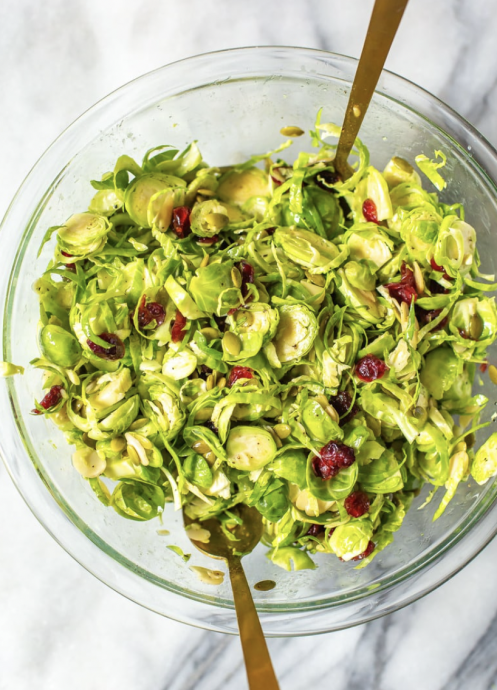 This is the Best Ever Brussels Sprouts Salad with dried cranberries, pumpkin seeds, and an easy apple cider vinegar and honey dijon dressing.
The brussels sprouts for this salad are raw and aren't cooked before hand. Just slice them up as thinly as possible, toss them in the dressing with the rest of the ingredients and dig in.
Brussels sprouts are packed full of amazing nutrients and vitamins. They're a great source of protein and are high in vitamin C, vitamin K and calcium. They're a delicious and nutritious addition to any meal!
Ingredients:
4 cups brussels sprouts
1/4 cup dried cranberries
1/4 cup sliced almonds
1/4 cup pumpkin seeds
Dressing
3 tbsp apple cider vinegar
2 tbsp sunflower oil
1 tbsp honey
1 tbsp dijon mustard
1/2 tsp each salt and pepper
To serve
4 cooked turkey sausages