Peanut Butter and Jelly Quinoa Cups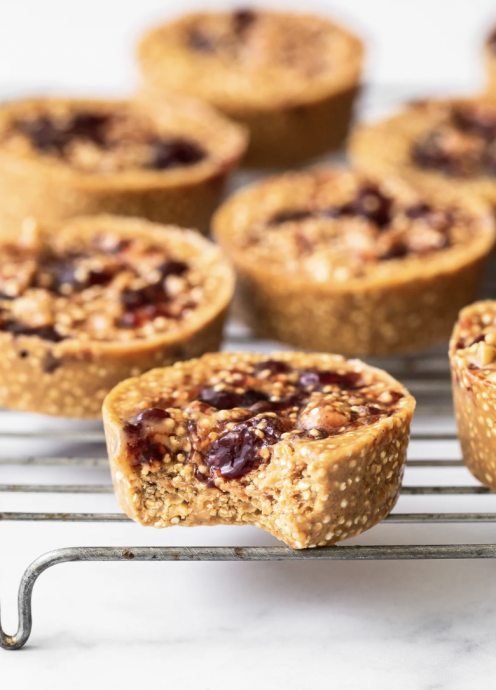 Who said quinoa can't be in sweet snacks? These peanut butter and jelly quinoa cups are an easy no-bake dessert. They are made with toasted quinoa and pack great flavor and crunch into every bite.
These no-bake quinoa cups are an easy snack that you can enjoy right away or store for later. There is nothing better than easy snacks that fit in a muffin tin.
Ingredients:
1 cup uncooked white quinoa
1 cup all-natural peanut butter drippy
¼ cup melted coconut oil separated
¼ cup honey
½ cup chopped peanuts
12 teaspoons raspberry or grape jam
1.5 teaspoons coarse salt