Apricot Millet Muffins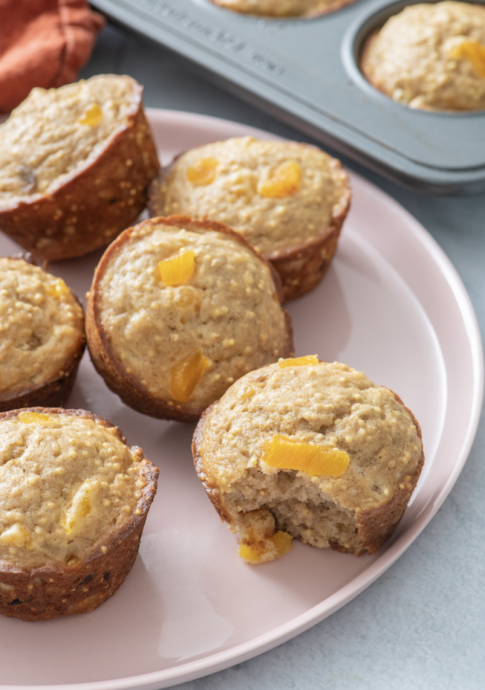 These Apricot Millet Muffins are low in sugar but high in deliciousness! Make these for your next snack or breakfast and try not to eat them all in one sitting.
These sweet, delicious gems are truly a treat. They may not be exactly what we buy at the farmers' market, but if you saw the crumbs left on my family's plates after I served them the first batch I made, you'd swear I got pretty darn close! They're packed with antioxidants thanks to the apricots and the millet gives an added fiber boost.
Ingredients:
1/2 cup millet
1 cup all purpose flour
3/4 cup whole wheat flour
1 teaspoon baking powder
1/2 teaspoon baking soda
1/2 teaspoon kosher salt
1 cup buttermilk
1 large egg
2/3 cup brown sugar
1/4 cup unsalted butter, room temperature
1 teaspoon vanilla extract
2 ripe bananas, mashed
3/4 cup dried apricots, chopped