Banana Cream Pie Chia Seed Pudding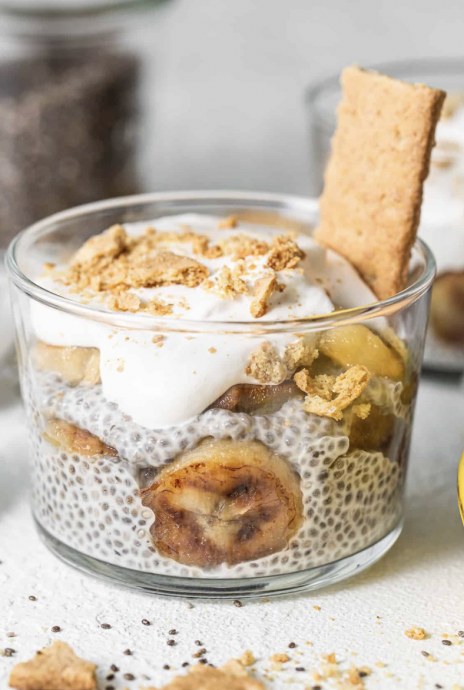 This banana cream pie chia seed pudding is creamy, sweet, and packed with yummy banana flavor! Fresh bananas, caramelized in a delicious honey butter sauce and layered with silky chia seeds, make for a sweet treat any time of day.
Chia seed pudding is a dish where you essentially soak chia seeds in liquid, where they expand into a gelatinous substance. When combined with banana, honey butter, and oat milk, it tastes exactly like banana cream pie!
Ingredients:
¼ cup chia seeds
1 cup unsweetened plain oat milk
2 teaspoons vanilla extract
4 tablespoons honey separated
Pinch of salt
2 tablespoons unsalted butter
2 large bananas sliced into ¼-inch slices
4 graham cracker sheets crumbled
Optional
½ cup whipped cream or dairy-free whipped cream