No-Bake Peanut Butter Oat Cups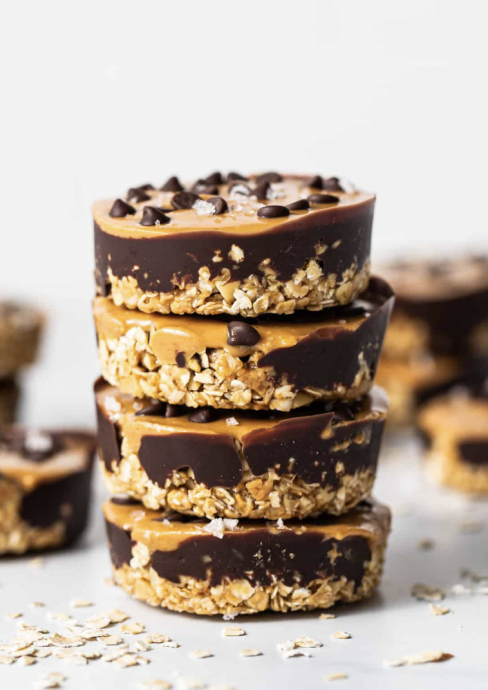 The most delicious no bake dessert you've ever tasted –> peanut butter oat cups! We love no bake desserts because they're quick and easy to make and don't require an oven.
Chocolate + peanut butter fans, we're here to share your newest no bake dessert obsession- chocolate peanut butter oat cups.
Plus, if you're looking to make dessert without an oven, we've solved that problem with this epic cup of deliciousness. No-oven desserts are great when you're in a rush or don't want to heat up your house!
Ingredients:
Oat Layer
2 cups quick-cooking oats
½ cup honey
⅓ cup all-natural, creamy peanut butter
⅓ cup chopped peanuts
Optional: 1-2 teaspoons water
Chocolate Layer
6 oz. dark chocolate chopped
2 teaspoons coconut oil
Peanut Butter Layer
½ cup all-natural, creamy peanut butter
1 teaspoon coconut oil
¼ cup mini chocolate chips